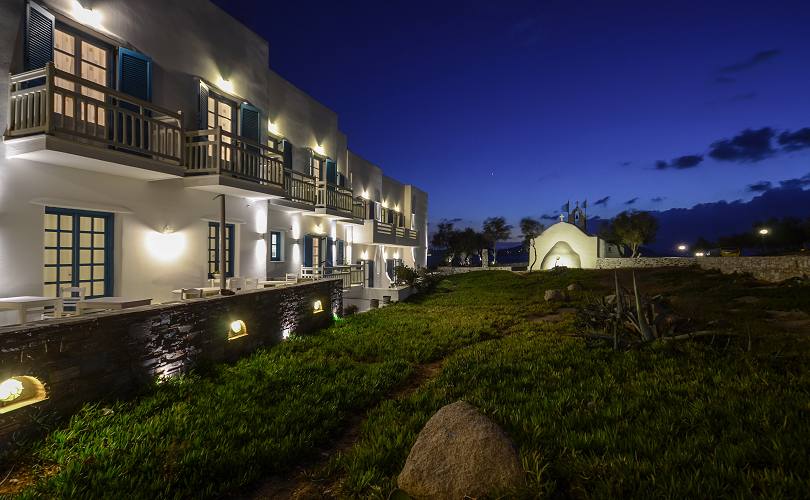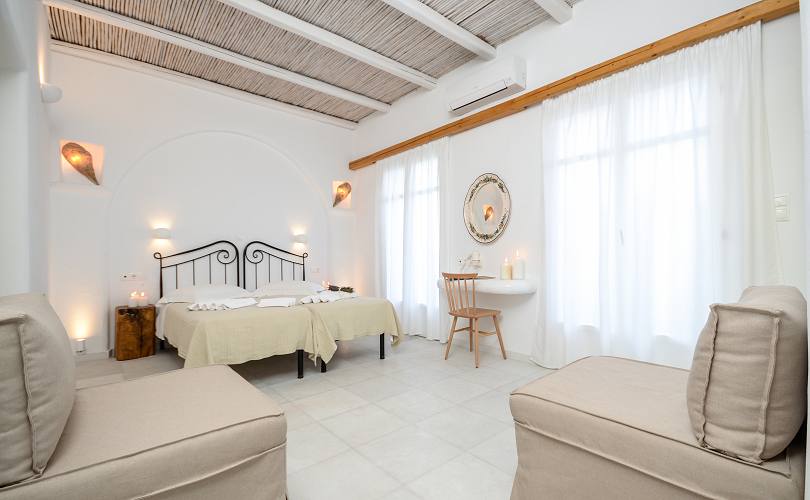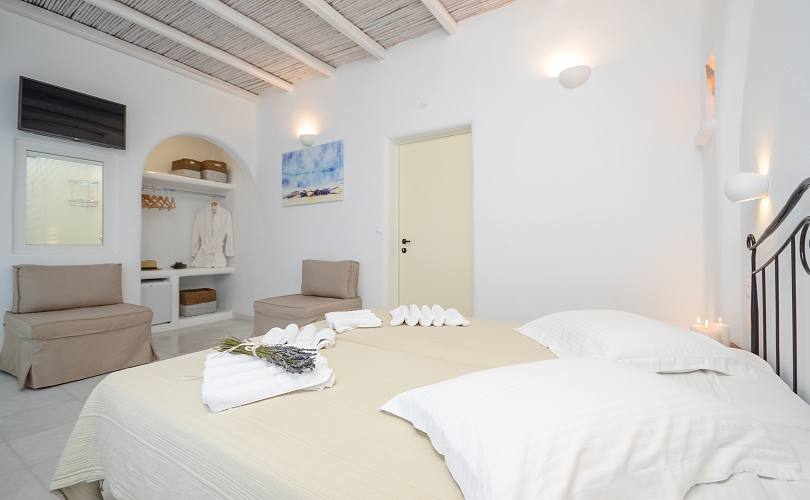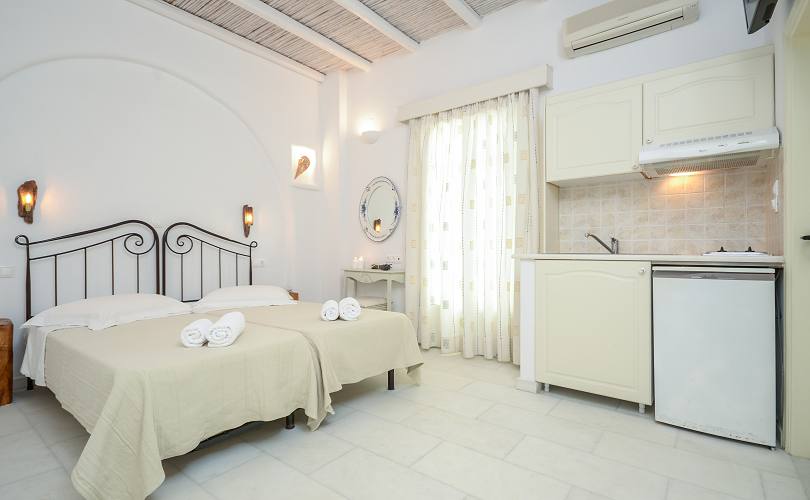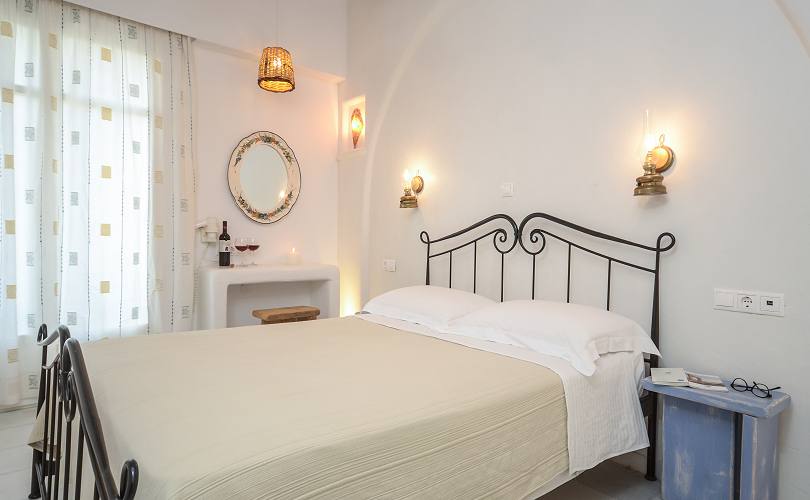 Hotel Galini
Hotel Galini is located right next to all amenities 30 metres away from the beautiful beach.
The hotel is built according to the island architecture standards, with a touch of blue on white. Just enough to make you feel you are in a Greek Island.
The view from the hotel is more than magic and there is nothing best and idyllic than watching the unique sunset from your own balcony. The atmosphere is very friendly and you will feel that your are a member of our family.
The whole environment is tranquile to give you the relaxing moments you wish while in holidays.
Wi-Fi internet ADSL access
Breakfast lounge
Breakfast veranda
TV lounge

Safety deposit boxes
Parking
Credit cards accepted
English, French, Italian are spoken

Wi-Fi internet ADSL access
Air-conditioning
Direct dial phone
Balcony or veranda
Sea view in most of the rooms

Satellite TV
Own bathroom
Hair dryer
Safety deposit boxes
Contact Details
Saint George Beach, Naxos Town
Naxos Island, 843 00 Cyclades, Greece
Tel: +30 22850 22114
Mob: +30 6947 375 090
Fax: +30 22850 22677
Winter Tel: +30 22850 22516
Send enquiry to
Hotel Galini