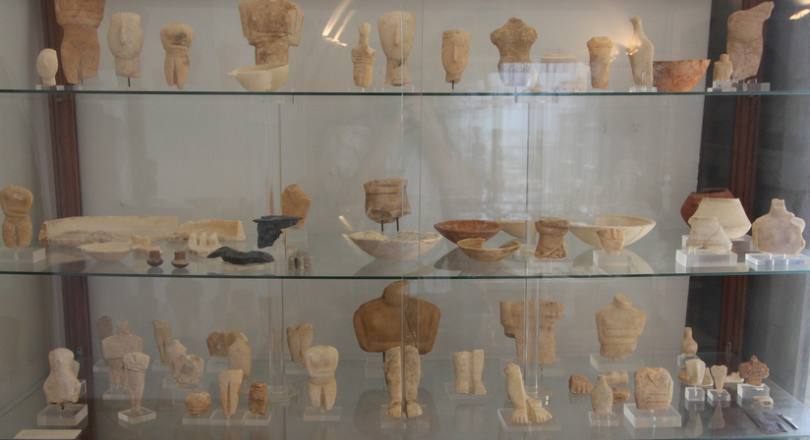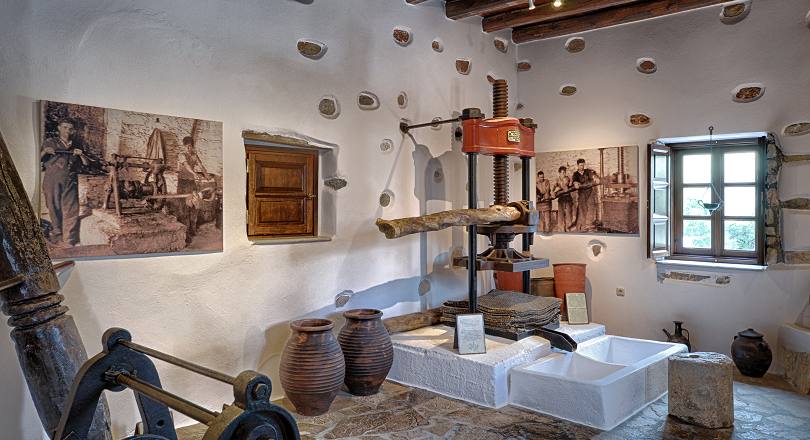 Archaeological Museum
Old Naxos Town
Findings dating from the late neolithic period to early christian times (5300 BC – 5th century AD). The archaeological collections of the Naxos Museum include some important finds, especially from the Early Cycladic periods (3200 to 2300 BC), though also from the earlier historical phases; many of these finds are unique. The collections of Early Cycladic marble figurines is second to only to that of the National Archaeological Museum in Athens, and there are also some very fine collections of vases dating from the Mycenaean (late 2nd millennium BC) and Geometric periods (9th - 8th c. BC).
Tel: +30 22850 22725
The Venetian Museum
Old Naxos Town
Located next to the north gate of the castle and it is housed in the historical traditional mansion – home of Della Rocca (De la Roche) and Barozzi families. The museum also holds a wide variety of musical events in the courtyard in the evenings, from April till October.
Tel: +30 22850 22387
web:
www.naxosfestival.com
The Olive Press Museum
Eggares
It dates back to 1884. Discover all stages of olive oil production and the olive products.
Tel: +30 22850 62021
web:
www.olivemuseum.com
Archaeological Museum
Apeiranthos
Exceptional findings of Cycladic Civilization (3000-1200 BC), plaques covered with iconograms of first Greek writing.
Tel: +30 22850 61725
Natural History Museum
Apeiranthos
Divided into two sections – land and sea – its exhibitions explore the mammals of the Aegean blue and flora and fauna of the region. The museum features two aquariums and an interesting display of skeletons of mammals and amphibians such as sea turtle, dolphins, Mediterranean monk seal and whale.
Tel: +30 22850 61725
Folklore Museum
Apeiranthos
Daily use household items, handmade woven textiles, tools.
Tel: +30 22850 61725
The Geological Museum
Apeiranthos
Its exhibits include a rich collection of rare samples of ores, rock-types, minerals and fossils, displayed in historical and geological units and gem groups.
Tel: +30 22850 61725
Vallindras Distillery
Halki (Tragea)
There are free tours of the old distillery's atmospheric rooms.
Tel: +30 22850 31220