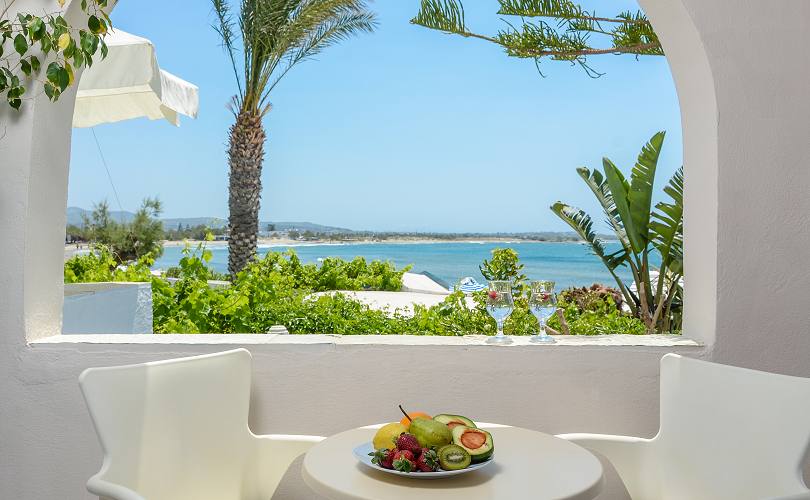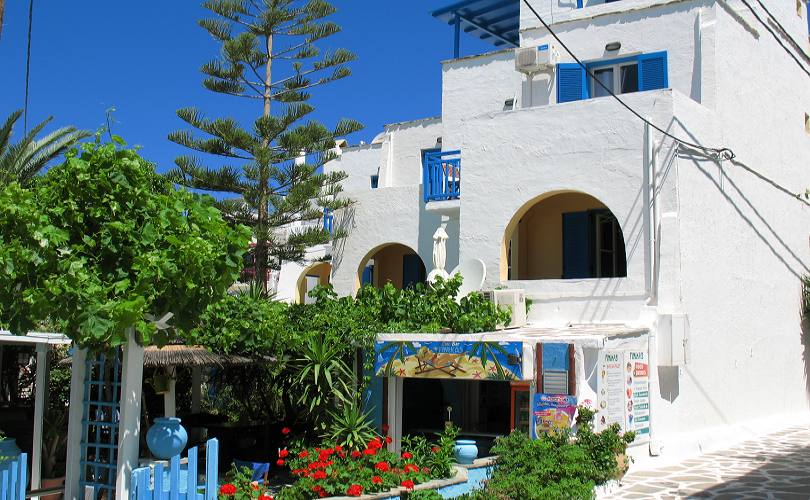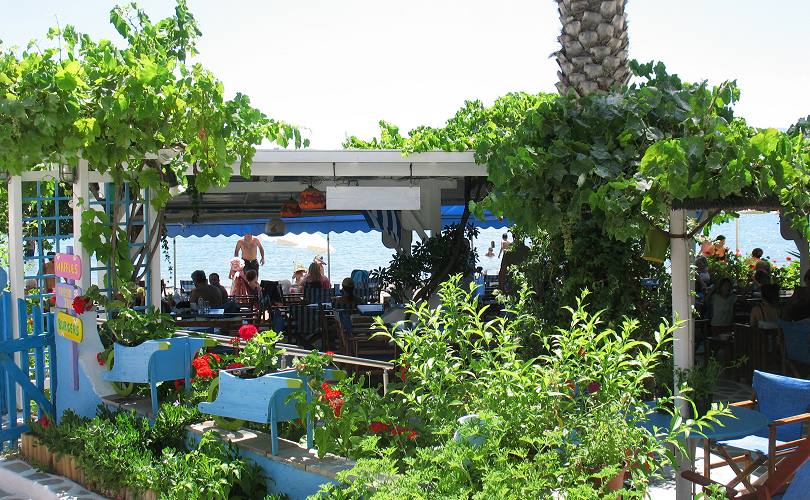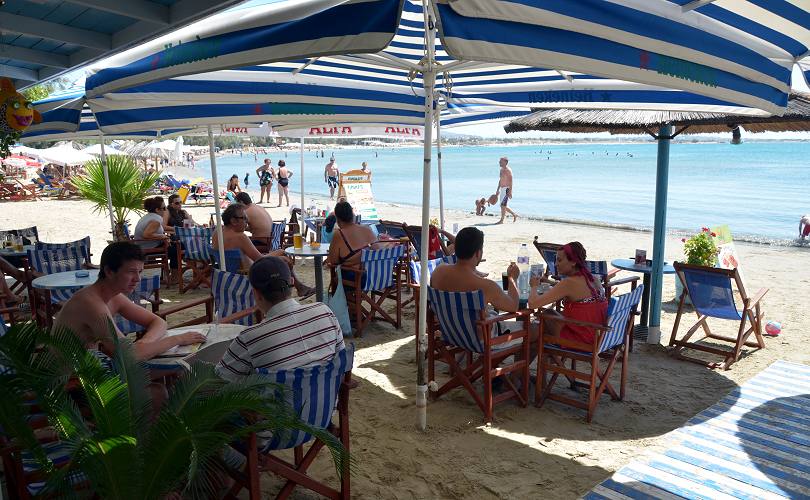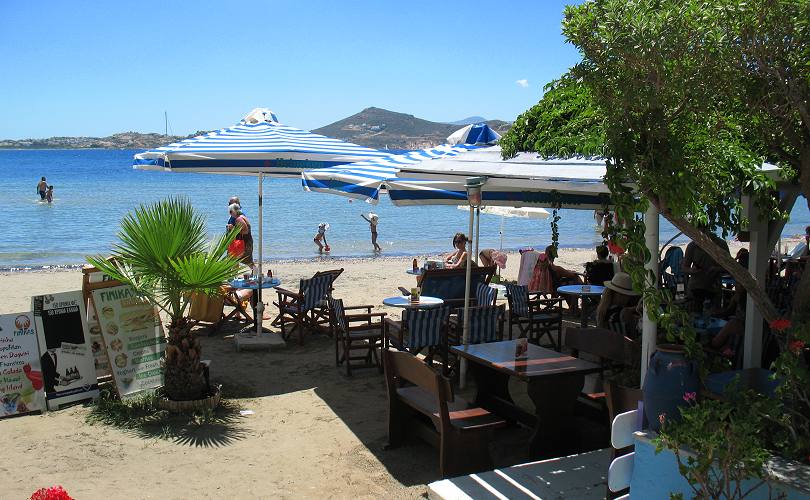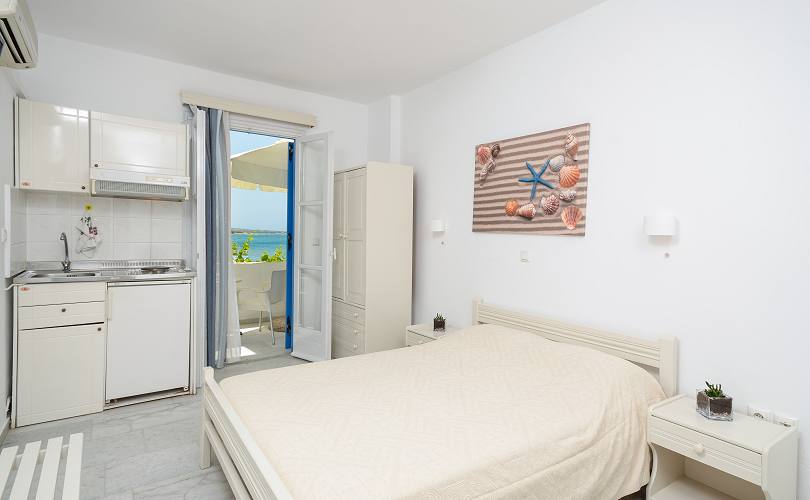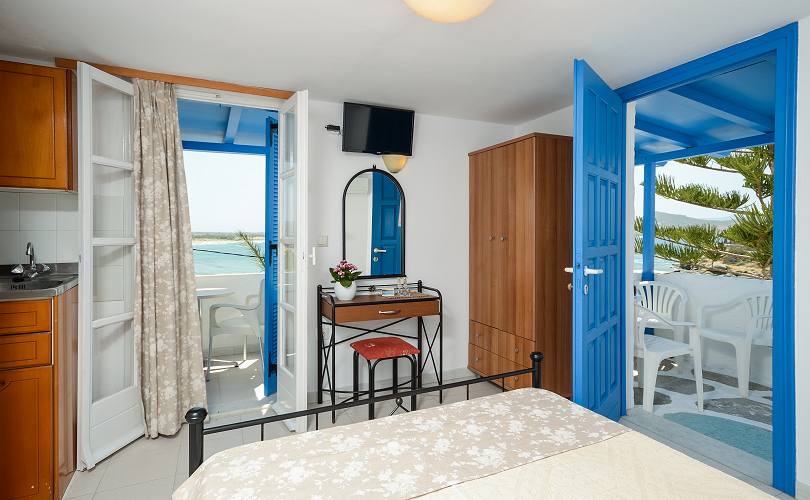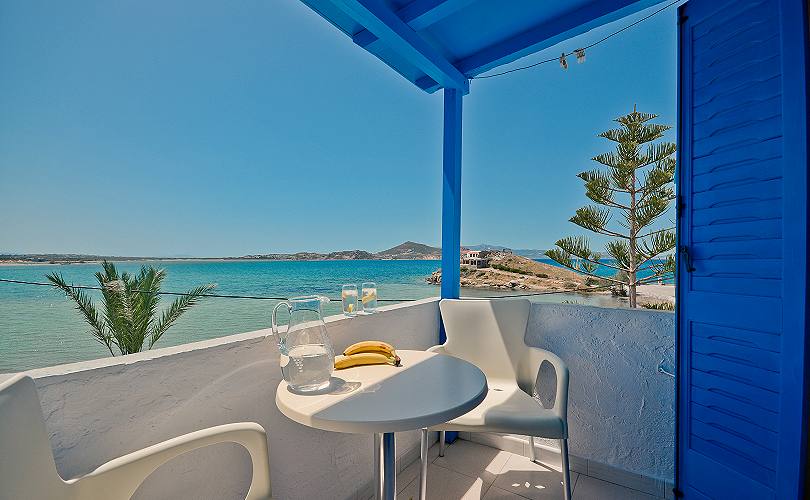 Diogenis Studios
Diogenis Studios is a beautiful accommodation, located at a perfect setting at Saint George Beach, just 10 metres from the beach and offers spectacular view to the Aegean Sea.
It consists of the accommodation building and the "Finikas" beach cafe, a place where you can spend hours relaxing, having a drink or a snack on the sandy beach and enjoy the magnificent beach.
Diogenis offer studios and apartments that can accommodate from a single up to 4 persons family. Its position, on the beach, makes it the ideal place for beach lovers, careless and memorable holidays.
All rooms are air-conditioned and equipped with kitchenette and refrigerator. Maid is offered on daily basis.
Free Wi-Fi internet access
Beach cafe - snack

Free Wi-Fi internet access
Air conditioning
Equipped kitchenette
Refrigerator
Private wc / shower
Contact Details
Saint George Beach, Naxos Town
Naxos Island, 843 00 Cyclades, Greece
Tel: +30 22850 25314
Fax: +30 22850 25314
Send enquiry to
Studios Diogenis