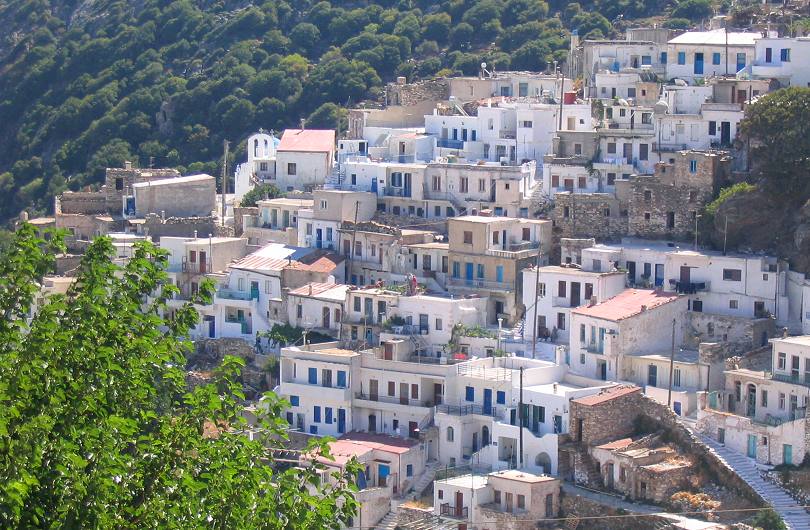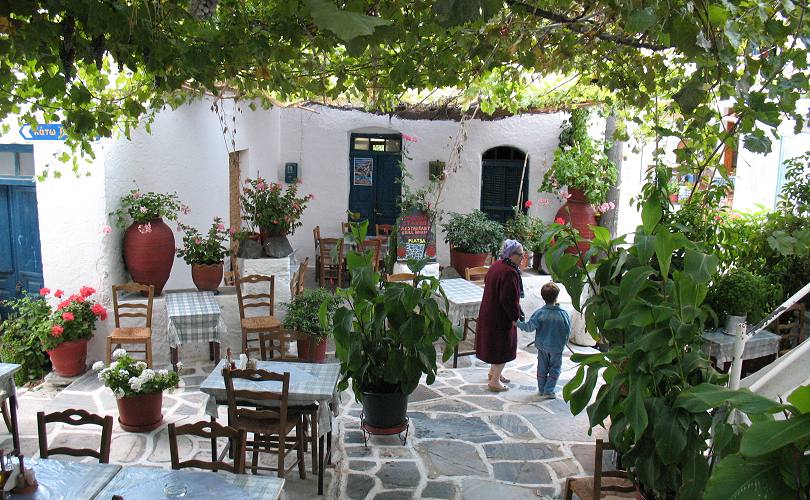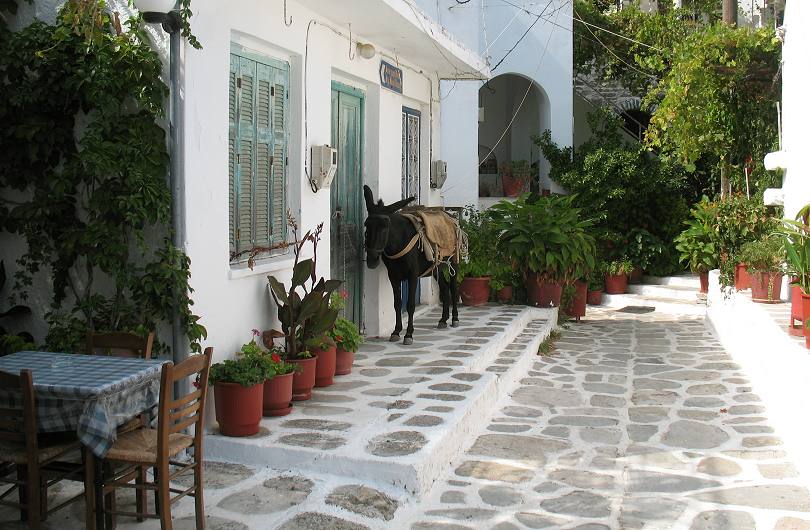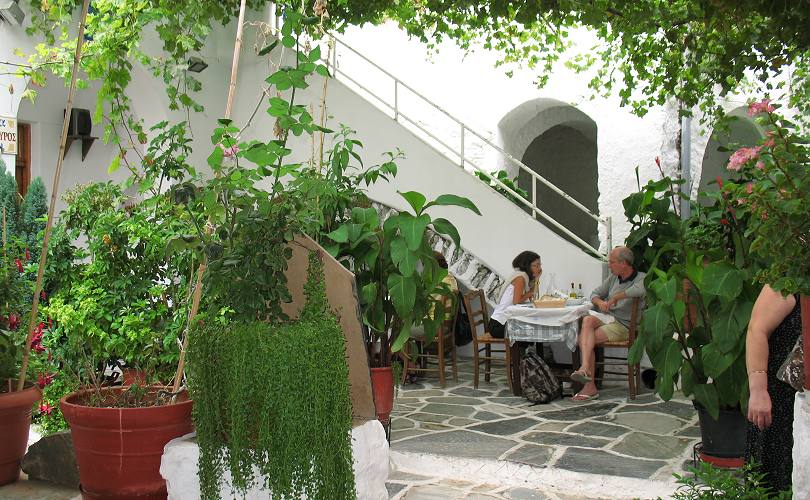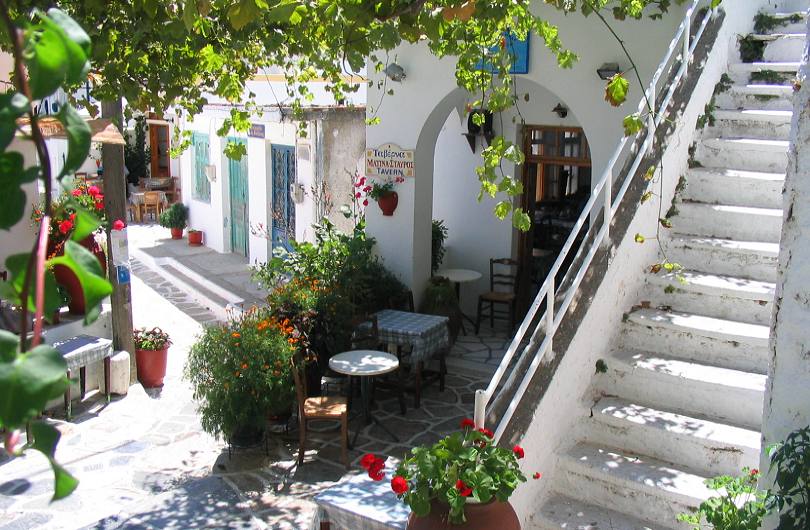 Koronos Village
Koronos is 34 kilometres away from Naxos Town and it is one of the most beautiful and lesser known villages of Naxos Island. It is a stepped village, scrabbling up two opposite mountain sides and renowned for its emery mines. The village can be approached from three different junctions off the main road. The most common is the one where the bus stop is. The locals are very friendly and the visitor is always welcome and easy blend with them.

The extraordinary street plan and traditional architecture of the houses compose a breathtaking picture. Feasts and fests, walks in the alleys with stone terraces and the many steps under stiasta and arches at Kakanasi and the squares of village, the visit in the folklore museum, but also the acquaintance with the local products and dishes make Koronos an attractive destination.
The local Old Olive Press is worth a visit. The church of Agia Marina is the patron Santa of the village and celebrations take place on 17th of July (Santa Marina Day) and at the evening of the day before. A turning off to the right, 500 meters prior to Koronos as approaching from the south, leads to the church of Panagia Argokiliotissa (4 Km) which is beautifully situated on a hill and has an excellent view.
Koronos essentials
Distance to Naxos Town: 34km

Nearest villages:
Skado, Keramoti, Apeiranthos
Accommodation:
A few self-catering studios are available.
Access:
By bus (route Hora - Apollon), twice a day.
Places to visit:
Agia Marina church
the Old Olive Press Museum
Panagia Argokoiliotissa church (4 Km from Koronos)
Tip
Koronos is a great place for lunch or dinner. Anagennisis Restaurant (at the entrance of the village) and Dalas Tavern (at the center of the village) have excellent food.