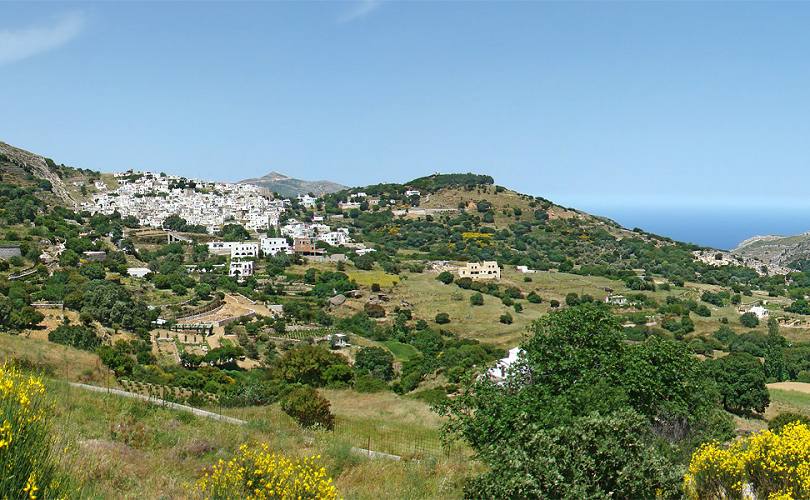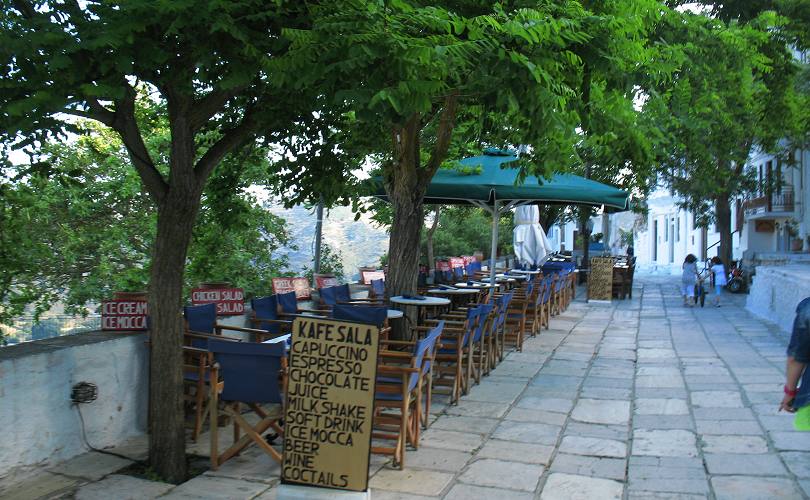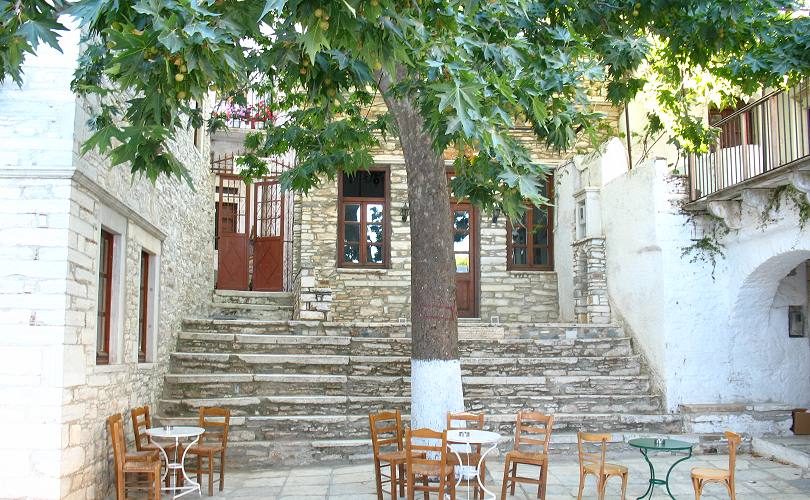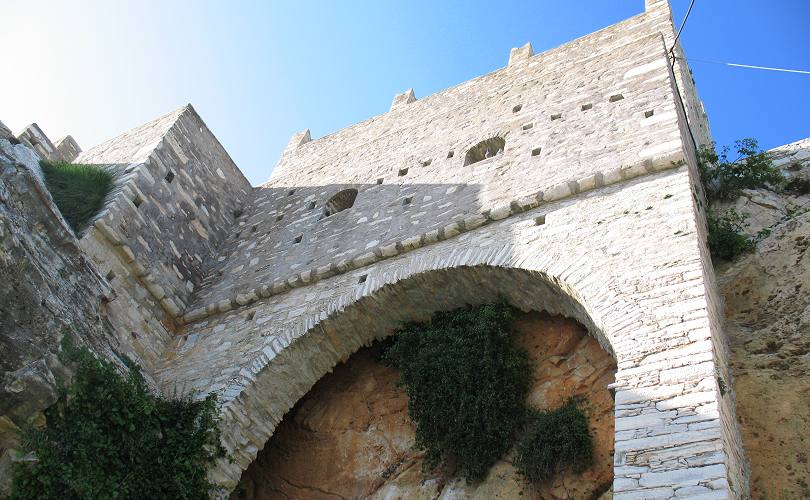 Apeiranthos Village
Apeiranthos is a mountainous village in the island of Naxos, located 28 km north-east of Naxos Town, the capital of the island and it is built on the foothill of mountain Fanari, on an altitude between 550 and 650 m. It is a village with a very rich history and folkloric tradition.

The village has its own distinct style and roads are paved with marble. On the eastern slop of the mountain Fanari there are two caves. Kanavari cave is 30 metres long and 9 metres width and Fidas cave is 32 metres long and 22 metres width.
Panagia Apeirathitissa is one of the oldest and remarkable churches of Naxos Island with some excellent post Byzantine icons and marble screens. There also some other nice churches; Agios Hryssostomos (1650), Theoskepasti 1663, Agia Paraskevi 1708, Theotokos Katapoliani 1685. Panagia Fanariotissa is a small church on the top of the mountain, 45 minutes walk from Apeiranthos. Zevgoli Tower (small picture on the right, at Apeiranthos menu) is an impressive building since the 17th century and it is situated on a massive rock. Bardani Tower (or Sfortza – Kastri tower), is a nice tower which belonged to Kastri Family, one of the most powerful families of Naxos Island.
Apeiranthos essentials
Distance to Naxos Town: 28km

Nearest beach:
Moutsouna (on the east coast of Naxos, 11Km east of Apeiranthos)
Nearest villages:
Filoti, Keramoti, Koronos
Accommodation:
A few self-catering studios are available.
Access:
By bus, 4-5 routes a day.
Apeiranthos Museums
Archaeological Museum
Geological Museum
Natural History Museum
Folklore Museum
For more information about Apeiranthos museums and more museums in Naxos please visit Museums in Naxos.