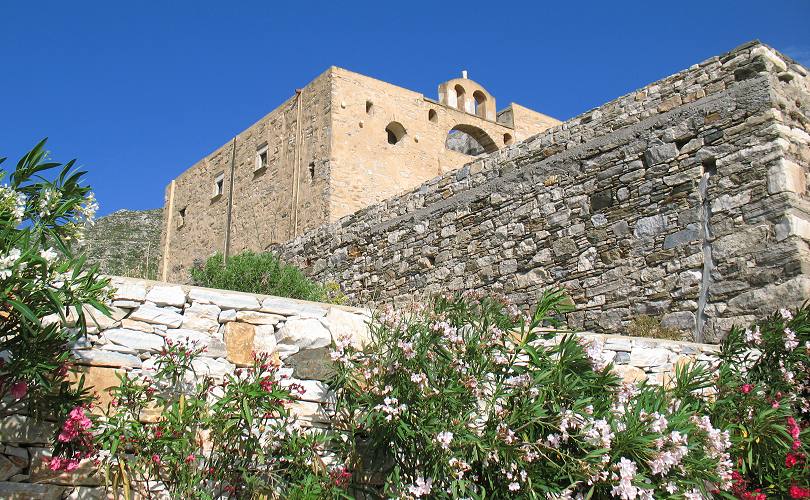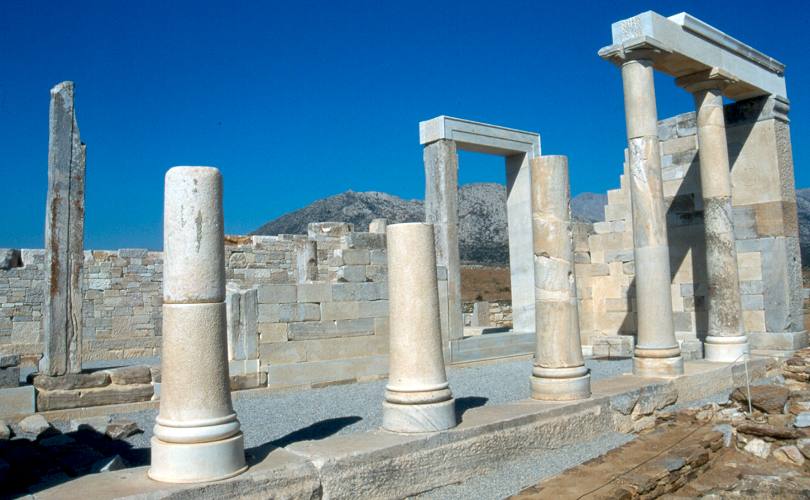 Sagri
Sagri with its ancient monuments, Byzantine Churches, Venetian castles is one of the interesting places on Naxos Island. It consists of two settlements, Ano (upper) Sangri and Kato (lower) Sangri.

The village itself with the beautiful island houses, quaint cobblestone alleys's old churches and monasteries, amazing windmills and above all its hospitable inhabitants, gathers the interests of both local sand visitors to the area.
The Monastery of Agios Elefterios in Sagri, that operated as a school during the Turkish occupation and Palaiologos Tower since 17th century in Sagri Valley with the chapel of Virgin of the Tower next to it are both worth a visit. The church of Agios Artemios in Sagri valley opposite the Holly Cross was built during the Iconoclastic period (8th – 9th century). It is a simple single spaced, domed church which was built the 9th century. The fortified Monastery of Holy Cross (Timios Stavros) or Vazaios Tower since 17th century on the way to Agiassos is another indication of the importance of the area.
In Sagri area on the way to Agiassos Beach again, Kaloritsa Virgin or Spiliotissa Virgin with two layers of frescoes since 17th century, is a cave converted into a church. The remains of Temple of Demetra date back to 530 BC.
Sagri essentials
Distance to Naxos Town: 11km

Nearest village:
Vivlos (Tripodes)
Access:
By bus, 3-4 routes a day.
Temple of Demetra
An all-marble temple was constructed at the spot in the late 6th century. According to a number of indications, the sanctuary was dedicated to the deities of Apollo, Demeter and Kore, with an emphasis on their earthen characteristics.
The worshipping of earth deities, which was related to fertility and the growth of vegetation, is deduced by the erection of the sanctuary in the midst of an area rich in productive resources and appropriate mainly for farming.
Location: Gyroulas in greater Sagri area