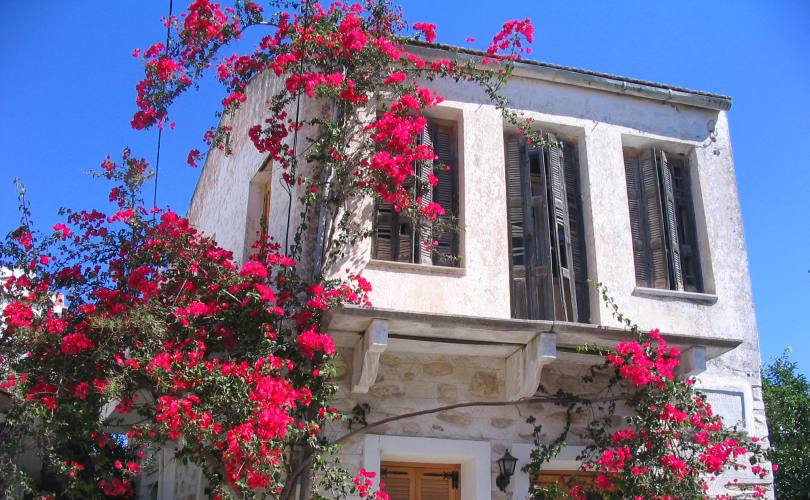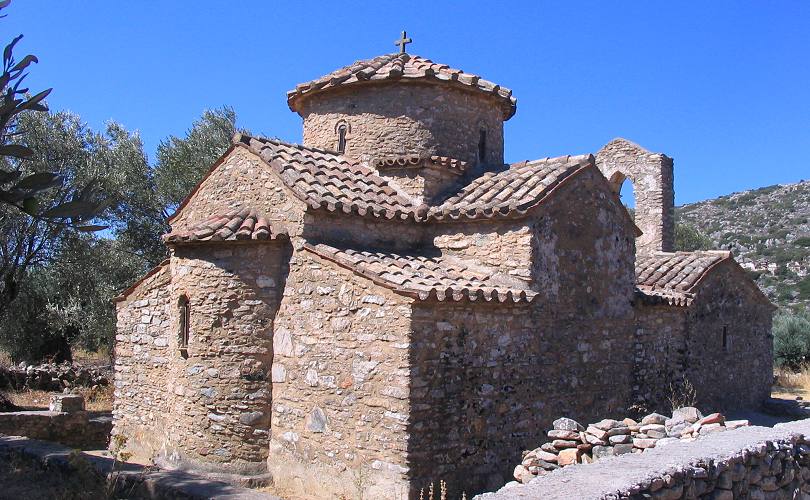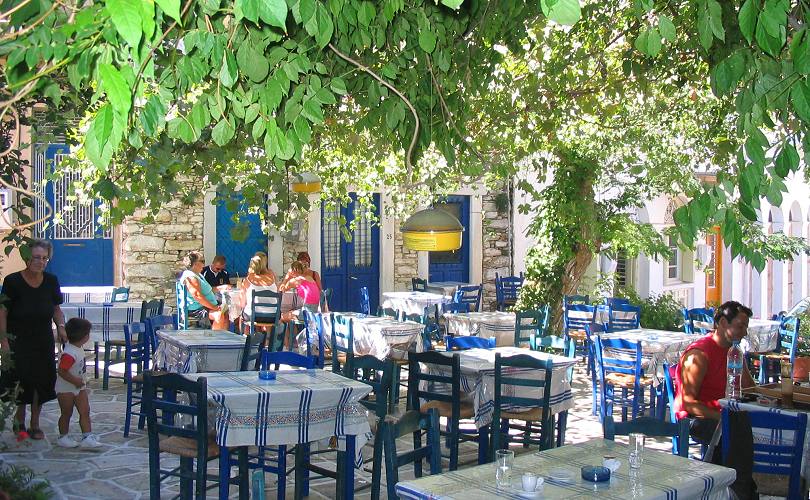 Halki (Tragea) Village
Halki once administrative centre, is a beautiful village with long history. It is situated in Tragea Valley in the middle of an olive grove with towers built by Byzantines and Venetians.

Tragea valley is often called "Mystras of the Aegean", after the medieval Byzantine citadel in the South East Peloponnese. The vast olive grove is dotted by some 30 important Byzantine churches with rare frescoes, inscriptions and sculptures.
Protothronos Virgin Church at Halki with fine frescoes from Early Christian, middle Byzantine and late Byzantine periods is worth a visit. Saint George Diasorites is a brilliant 11th century church with marvelous architecture and frescoes. Damniotissa Virgin, west of town of Kaloxylos in the area, has exceptional architecture and frescoes. Barotsi – Frangopoulou – Gratsia tower has three floors and was built the 17th century by the Venetian family Barotsi.
Halki essentials
Distance to Naxos Town: 14km

Nearest villages:
Filoti, Kaloxylos, Kerami, Damarionas
Access:
By bus, 5-6 routes a day.
Saint George Diassoritis
Saint George (Agios Georgios) Diassoritis is a Byzantine church in the Tragea valley, located between Chalki and Monitsia. It is a cruciform, domed church of the 10th-11th centuries, with many and rare frescoes of the 11th, 12th and 13th centuries. It is said to have been built on the ruins of an ancient temple of Zeus but this has not been officially verified by research.
Access: 10-15 minutes walk from Halki