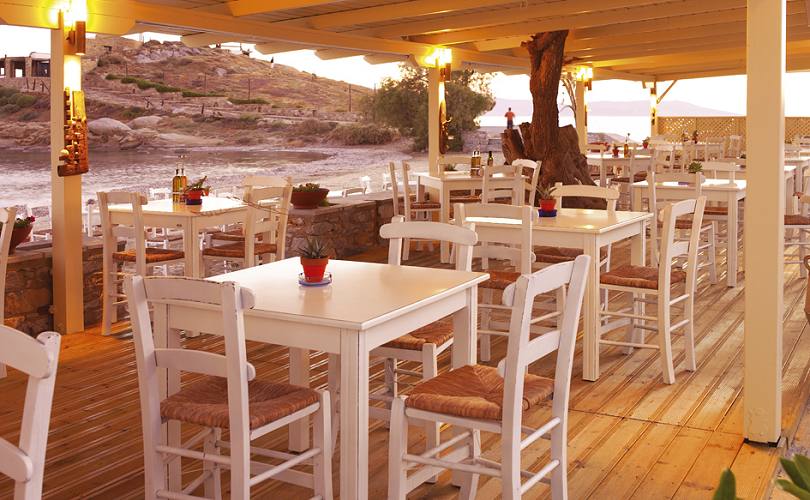 Nissaki Beach Restaurant on the beach
Fresh fish, lobster spaghetti, seafood delicacies and season salads, all served near the beach and by the waves, allowing the nice, cool breeze to accompany your delightful meal.
Enjoy lunch or a romantic dinner under the starlit sky and across from the sparkling waters of Saint George and mind to check out our finest selection of Greek wines.
This beautiful beach restaurant is one the most popular in the area, not only for its fine Mediterranean cuisine, but also for its exceptional service.
Contact Details
Saint George Beach, Naxos Town
Naxos Island, 843 00 Cyclades, Greece
Tel: +30 22850 25710