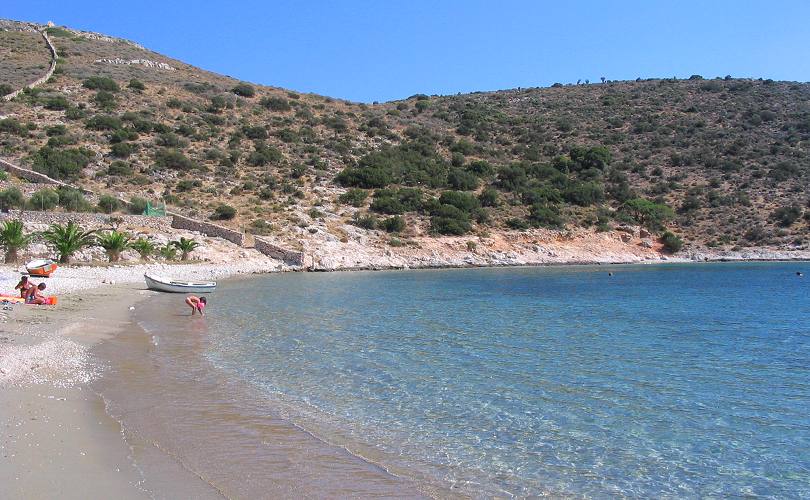 Panermos Bay
Panermos is a very quiet beach in the so named bay. It has fine sand, crystal clear waters and it is well protected from north winds.
Directions:
Take the road Moutsouna to the south. The last kilometre is unpaved.
Essentials
Location: 18 km south of Moutsouna

Accommodation:
There is no accommodation in the area
Amenities:
There is no tourism infrastructure
Tip
Take water and anything you may think it's necessary with you.